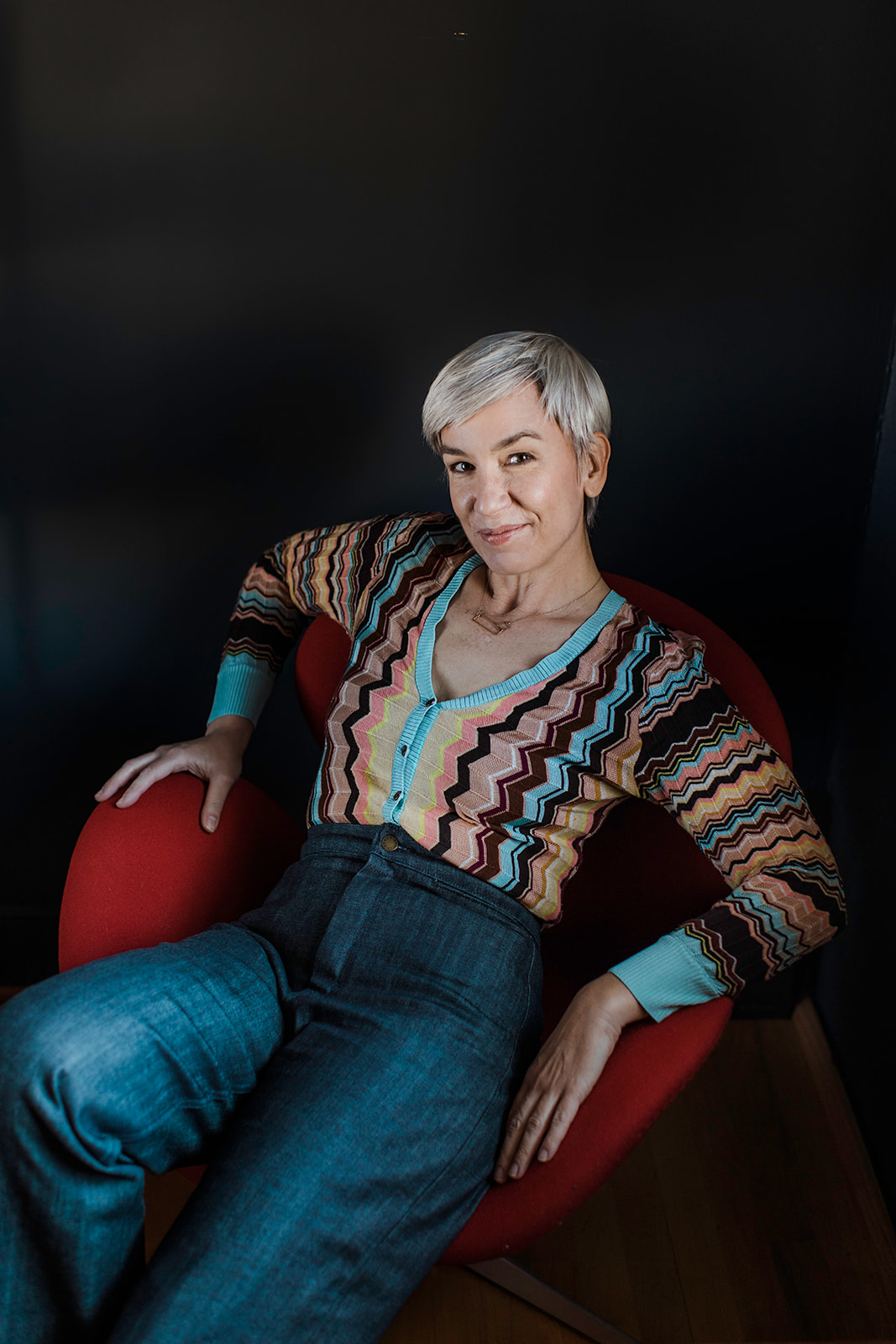 the program
not another diet

is markedly different from nearly everything in the weight loss space. It's science. It's radical self-compassion. It's better tools. It's psychology. It's a lifetime of weight mastery.
The right solution is expensive. The wrong one costs a fortune.
Prolonged weight gain and weight instability have serious consequences. They rob you of peace and time. You can end the suffering and enjoy your body.
this is

not

some ordinary diet
You can expect to:
create a series of healthy weight practices that feel so much like an extension of who you are and how you want to live, you forget to credit me (but I won't let you)

lose weight in a way you hadn't known existed and leave excited to keep going

let go of the shame 

learn to trust and use your hunger as a self-care tool

stop disordered eating (too much, then too little) and

eat naturally and in-tune with your body

let go of dieting forever because you'll understand and integrate all the factors to achieve and maintain your healthy weight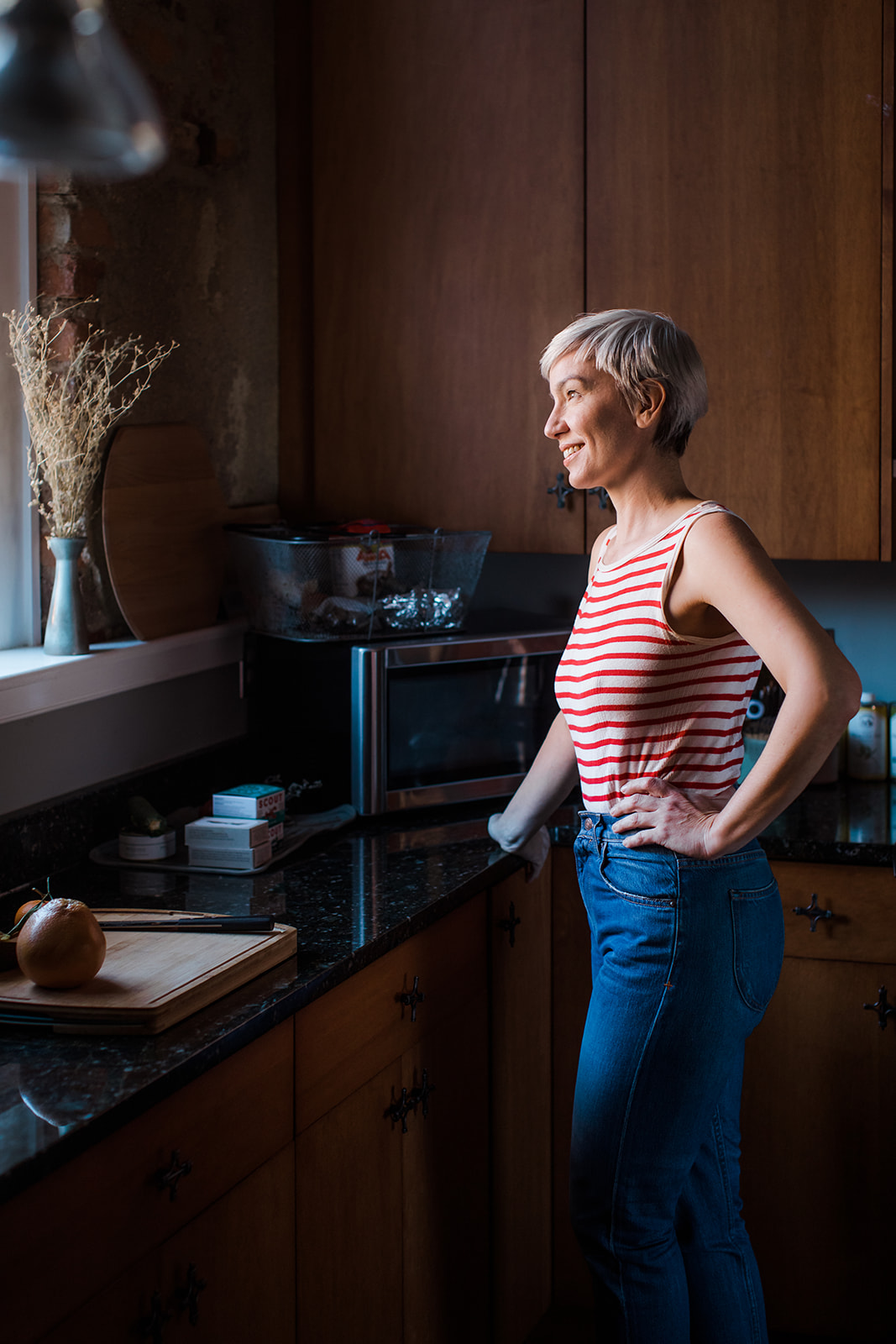 This is the journey to weight mastery 
↓
WELCOME
Weight loss is a practice. It's skill-based. It's unraveling bad thinking. It's a roadmap to trusting yourself. It's pursuing joyful movement and nourishment. It's implementing smart strategies (and ditching willpower). Good weight-loss endures.
WELCOME to a deeper, richer process. Not every stop is going to look or sound like what you've been led to believe weight loss is about. That's a good thing. Most of what's out there is wrong, misleading, or incomplete.
This module helps you understand what to expect as the process unfolds. We cover what's needed, how you do the work and the meaning of showing up for yourself.
Agency is a process, it's the opposite of a quick-fix. Judgment and recrimination are left at the door.
THINK
Your weight loss journey begins with an examination of mindset and mindfulness and ends with your first nourishment practice.
Mindfulness is an incredibly powerful tool if used correctly. Learning how to speak to and observe ourselves with compassion and clarity is the foundation for all the other work we do.
CLARITY
In the CLARITY module we begin to understand weight in context with our environment, the unwitting and outsized role of sugar, Scale Theory 101, and how to approach regular movement.
The idea is to see what's below the surface, guiding our decisions, and making it easier or harder to lose weight.
PRACTICE
In SHIFT we turn clarity and mindfulness into action.
We connect our nourishment and movement practices to outcomes that deeply matter.
We begin to view our lives as systems that we can alter to support the work of self-care.
We find FOOD FREEDOM in nourishment that allows our natural hunger signals to dominate how much we eat.
Our second nourishment practice begins.
We evaluate food and non-food (and make the resulting purge).
You learn how to quit something without creating a rubberband effect.
SHIFT
In week four we shift our thinking and practices towards what we're gaining and what we value in a life that supports a healthy weight. It's time to turn to what will work and how to support a healthy weight life.
Connect To What Matters

 Your Life Is A System

How To Acheive Food Freedom

 Center Your Diet Around Foods That Don't Compel Overeating

 Food Vs. Non-Food

 Whole Foods Will Set Your Free

 How To Quit A Thing

 Food Freedom Resources
STRATEGY
Now that we've begun employing self-compassion and good self-talk, we can start to make tactical changes to our routines and environments. 
In STRATEGY, we learn the third and final lesson on the correct use of the scale (life-changing), and how to choose restaurants or take-out so good decisions are easy.
We do a kitchen audit and learn how to make some great basics.
You'll learn how to implement strategic thinking in everyday life (rules are better than decisions) to add another tool that keeps you from the pull of obesogenic foods.
OBSTACLES
I OBSTACLES we unpack some of the thinking and friction points that keep us from progressing. In the past, we might have abandoned the 'diet'. Now, we see these obstacles clearly and address them.
Honesty is cultivated. How can you employ compassionate honesty so that self-evaluation is helpful and not painful?
Reframing the privilege of others. Other people aren't eating and drinking with impunity. It just seems that way, here's why.
A frank discussion of alcohol. Here, we discuss the realities of alcohol and its effect on your ability to lose weight.
Dealing with unsupportive relationships. This is a fact of life, you will have people around you who don't want to give things up because it helps you. To have on-going success you have to face these situations.
Using a plateau to lose weight. Yes, they play an important role in our weight loss journey.
ADHERE
This is where we make our practices durable with mindset shifts, practical behavior changes, and a deep-hearted commitment to our future selves.
ADHERE is a deep-dive exploration into the habit of weight loss. Intention setting is a powerful tool if it's backed with habit and routine.
You'll also learn and practice the tools of decision-making, seeking out friendships, and embracing what pulls you (while ending the reliance on 'pushing' yourself).
INTEGRATION
This module explores what it means when these tools, ideas, practices, and principles all work together. 
INTEGRATION also asks you to reconsider the commitments you've made in your life. Witting and unwittingly. Self-care that results in sustained weight loss requires time and space. How will you make that happen?
MOMENTUM
What are you carrying forward with you as you transition out of the program? Is it an outdated idea of yourself or a story about not being enough? It's time to rewrite it.
In MOMENTUM, we do a rescripting exercise focusing on the damaging narratives weight anxiety has caused.
You'll also learn what it means to use your personal integrity as a help and not a bludgeon. And, finally, you'll learn how to identify and protect your 'lane'. That place where you live at a healthy weight.
"At any point that I have felt overwhelmed or against a wall, Rebecca has helped me find my way through that gently, and I'm not only having success but I'm feeling strong as I move through the program"

– 

Jennifer K.
"Honestly, there is something about coming to your program in a state of "I just can't do another diet". I'm no longer looking for a quick fix and just too tired to keep weighing and measuring my food. I am open and learning a way to live a life no longer based on deprivation, restrictive systems, and frankly, negativity."

– 

Laura O.
"I'm somehow 4 lbs down since starting this program. I haven't counted a single calorie. I haven't weighed anything. I've had chocolate. I've had cream in my tea. And I noticed I lose more weight on days I actually eat MORE.
It's just 4 lbs, but it's the first 4 lbs I've ever lost while not dieting. Ever."
Dolores L.
"I'm not counting down the days until the 'diet' is over; I'm building a new forever" – Jennifer K.
Time = Your Life
Don't waste either.